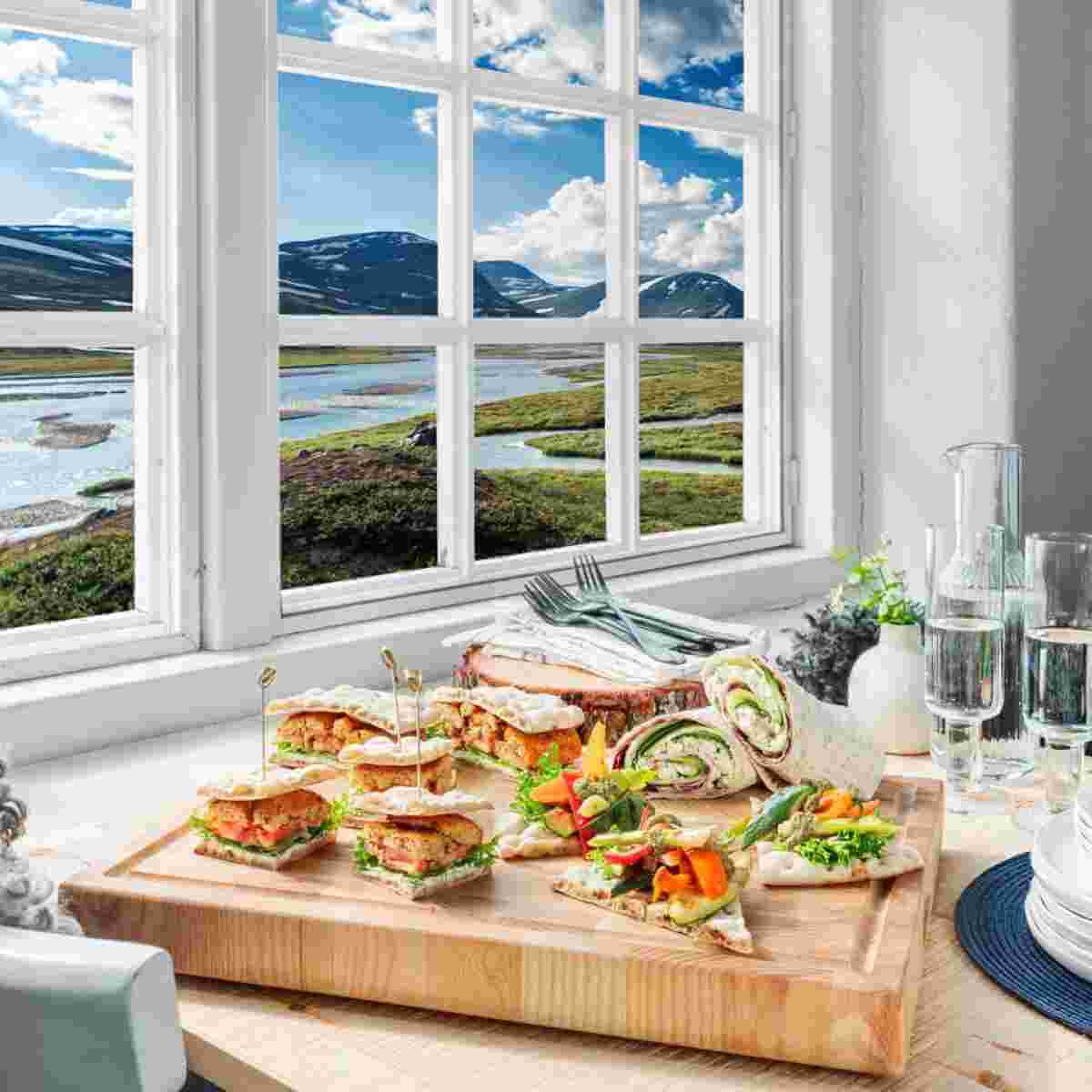 Welcome to the Polar Sandwich Factory
The Polar Sandwich Factory educates and inspires food service people all over the world in successful Nordic Sandwich making. Here up in the north of Sweden, we love bread and sandwiches and market-leading Polarbröd holds a strong position when it comes to baking and supplying a wide selection of soft, tasty, traditional bread (flatbread and thinbread) for popular sandwiches and bread-meals.
Inspire
Let the Polar Sandwich Factory inspire you with a sustainable and trendy menu of Nordic style sandwiches!
As is the tradition with Nordic bread.
Our bread has a light sweetness. Compare, for example, with Brut champagne that is fully dry while Sec champagne has a touch of sugar. That little sweetness makes a perfect mouth-tingling match with salty fillings and gives a full-bodied, rounded taste.